Generally, products in bus or train stations are far more expensive than the regular one. That may be true also in Barcelona but since I found the prices cheaper than Netherlands prices,(where my flight came from) I did not bother sitting inside the Reus station cafeteria and biting some locally made sandwich and a having a cold bottle of bubbled/carbonated water. It was warm at that time with at least 30°C so it was really a need and after all, it was nearly 1 PM. The cafeteria is situated in front of the ticket teller/desk.
...the cafeteria as seen standing near the ticket booth/teller...

I usually do not buy stuff in stations or in cafeterias while traveling both for safety and price considerations but it was inside the station and was cheaper and was full of customers and so I let myself in as well. It also allows smokers to smoke and since my companion was a smoker, it suited both of us.


...this is where the ticket booth is...
Be careful with your trip though: you may forget the time cause by time difference or any other stuff, just be careful. But in case a train stops by, it is visible from the cafeteria/bar and a quick dash will still allow you to reach your train in case that certain trip is the trip where you should be in.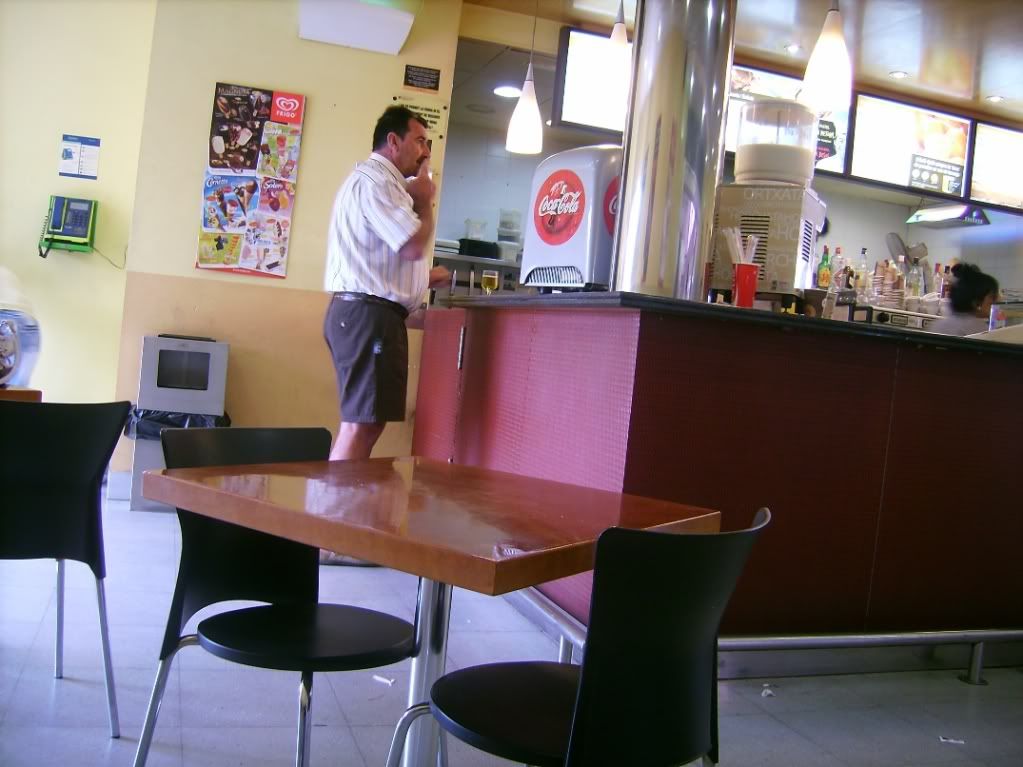 ... the counter of the cafeteria.. i dunno who is that person ordering...